Wemo Connect with new features
LET PRODUCTION CONTINUE
WHEREVER YOU ARE
Being physically present in front of each machine can sometimes seem like a mission impossible, especially if you are in a meeting, travelling or busy with other activities.
The solution is the Wemo CONNECT concept which allows you to connect online to the production process via your smartphone or tablet with just a simple click.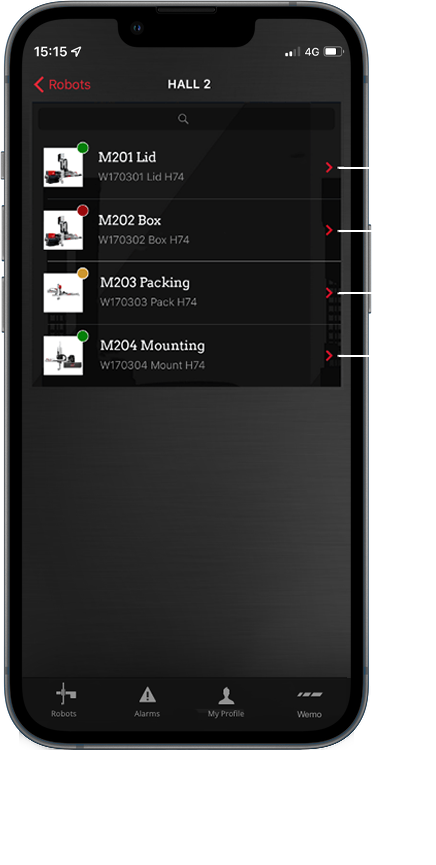 CHECK the STATUS
The Wemo Connect App allows you to check the status of specific machine and robotic cells. It also monitoring production status via smartphone or tablets at any time
ADVANTAGES
Get online status for total production or for each department
Online status of each robotic cell
Decreases downtime without needing to be physically present at the machine
Online quality check-up
Access to clean room area without being at site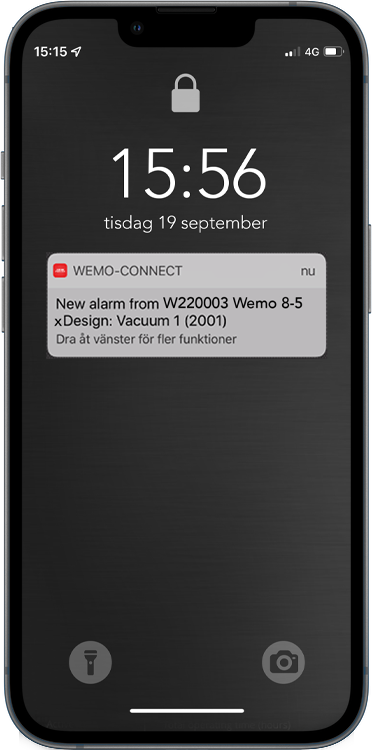 Failure alarm by push notification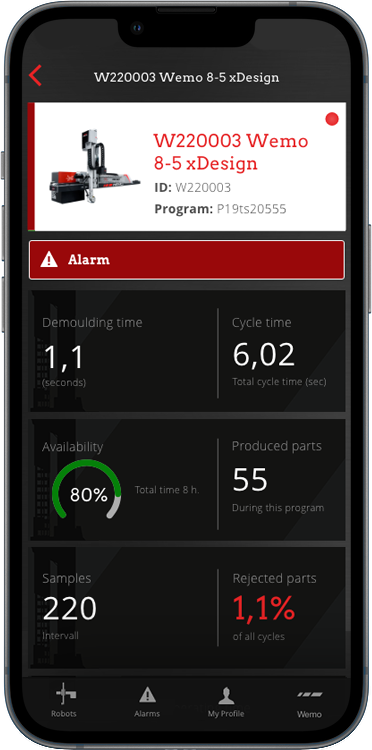 Status of output, cycle time etc.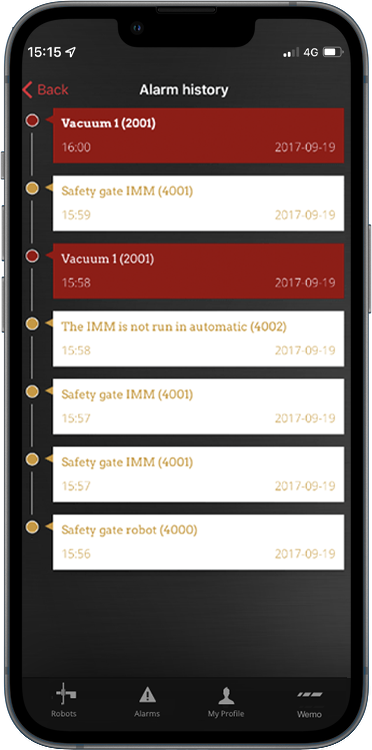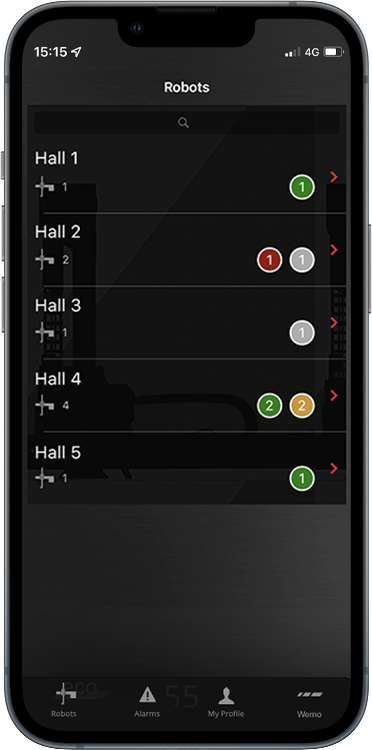 Overview of different plants or departments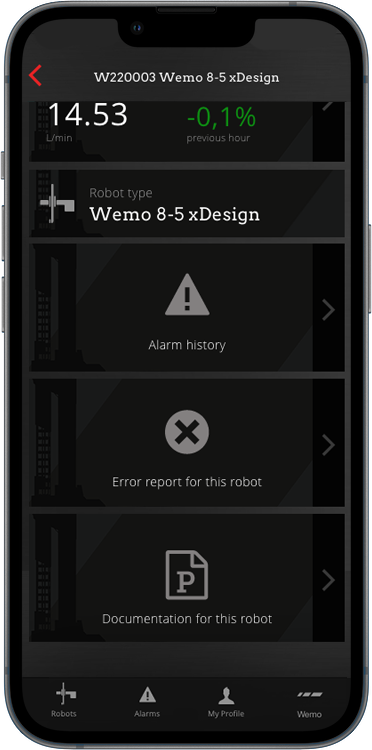 New feature
Easy access to all documentation
Through Wemo Connect, you get easy access to all documentation for your robots, conveyor belts, Smartdrives and peripheral devices. The documentation is available in the backend and can be opened, downloaded and printed when needed. On robots connected with Wemo Connect, you can also easily download documents and the latest manuals for the robot in question directly from the app.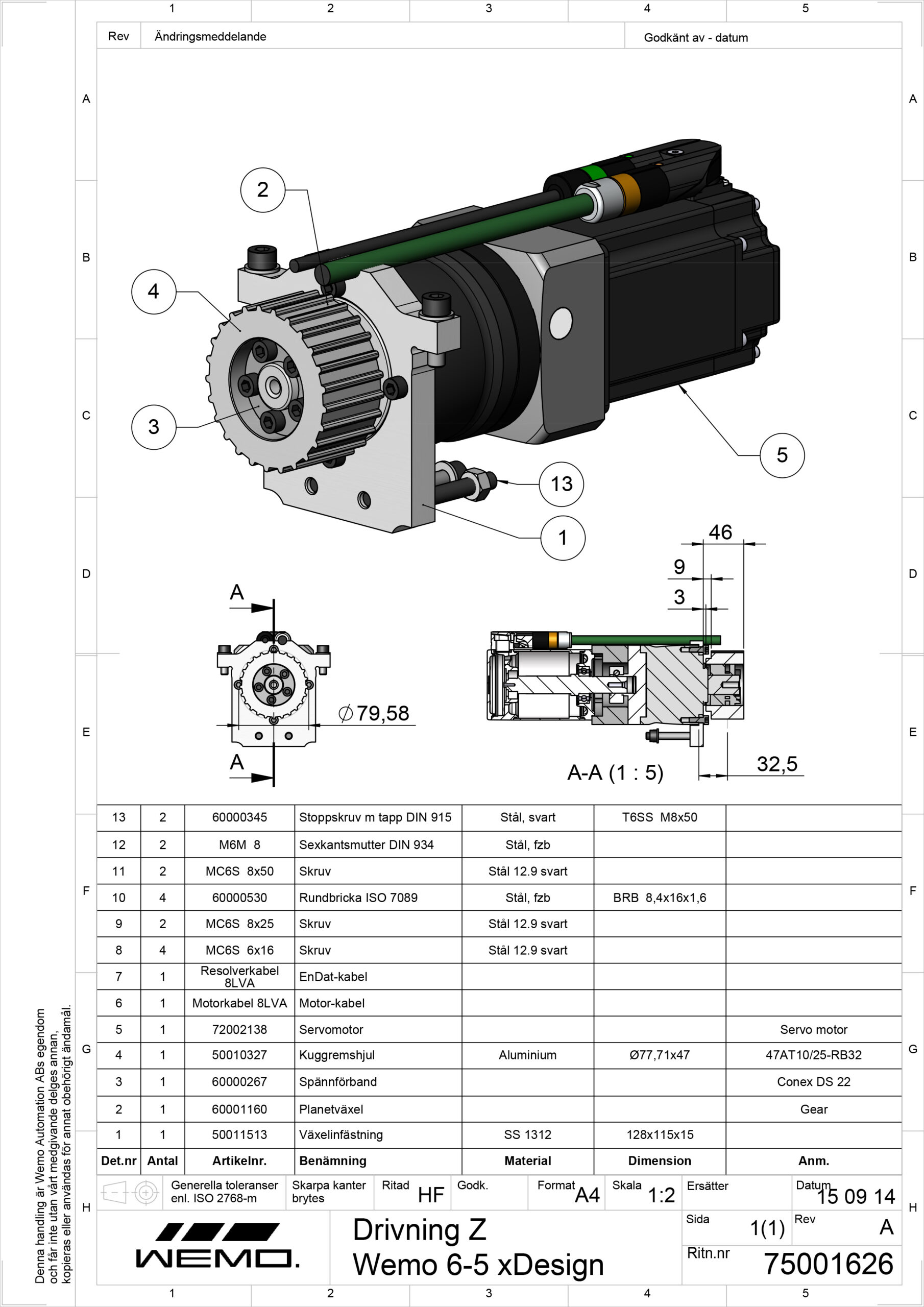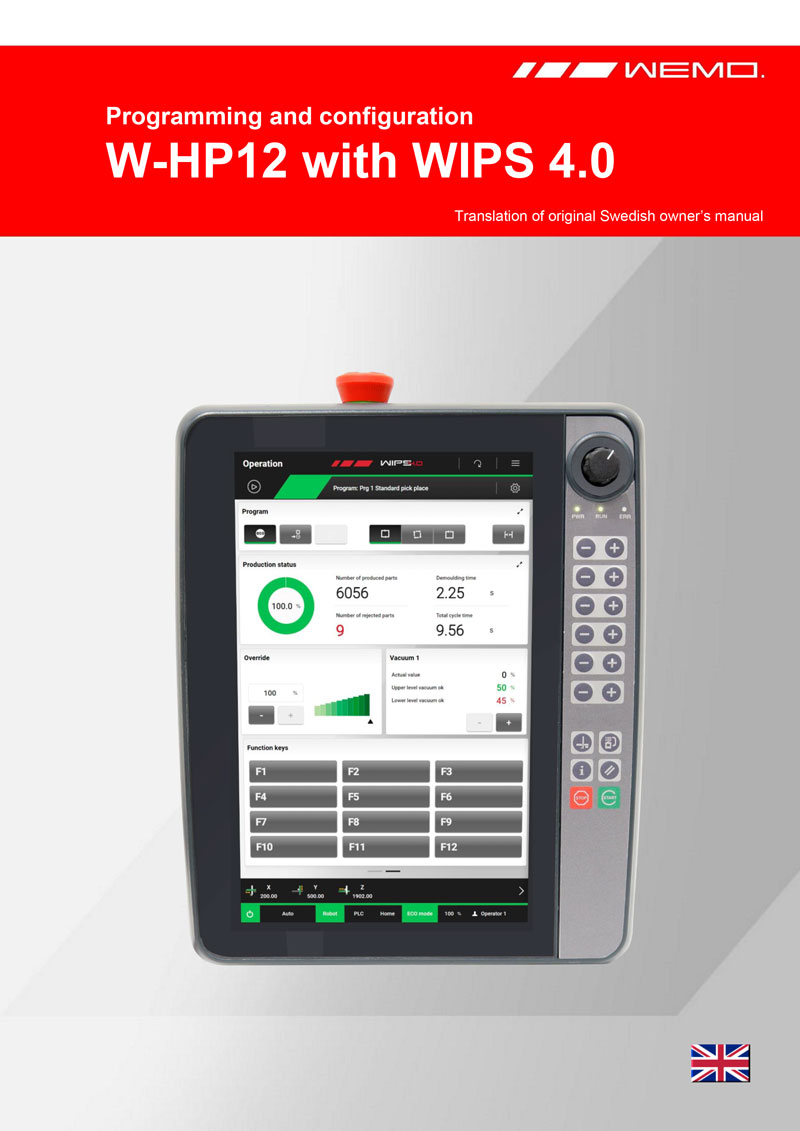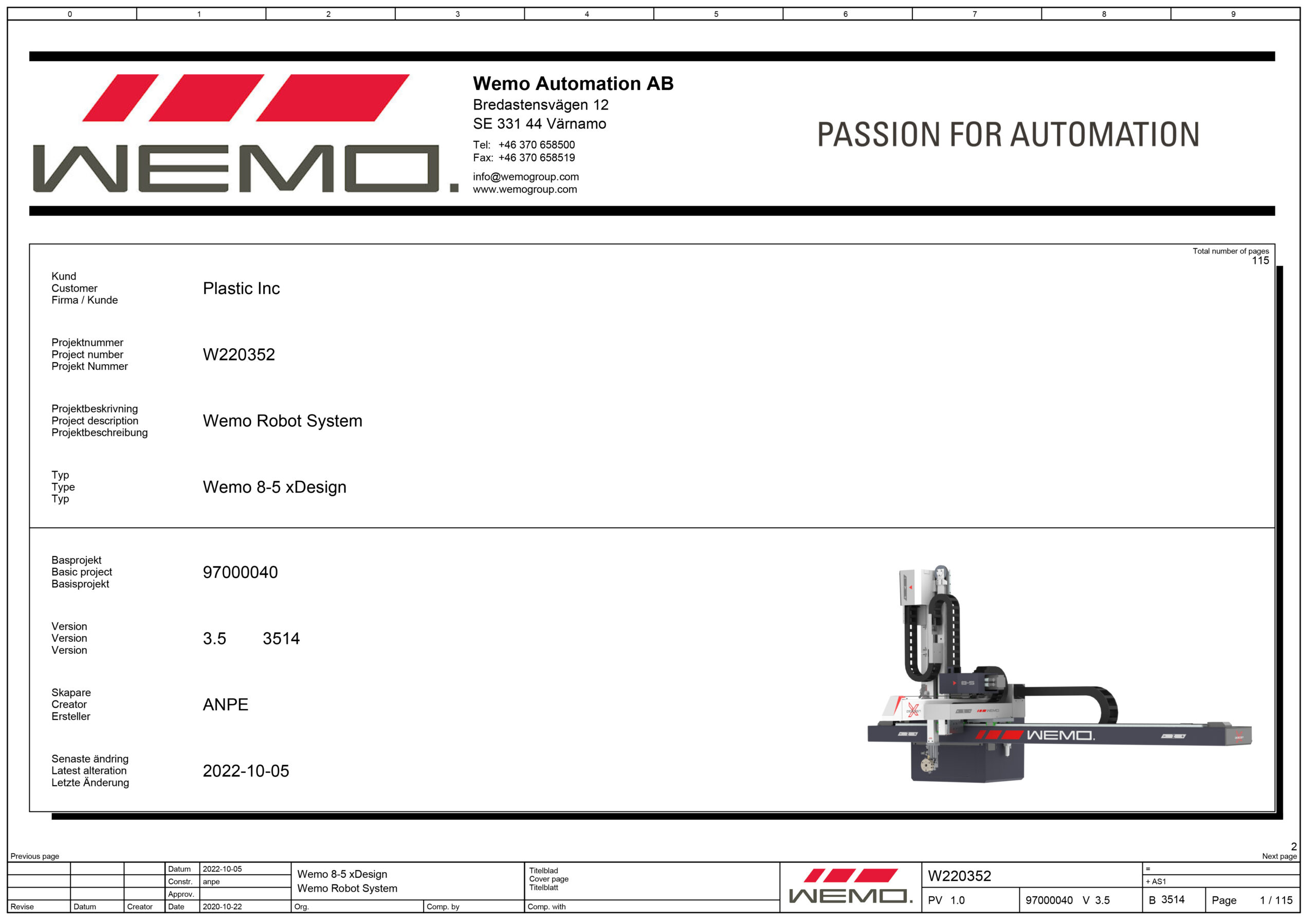 New feature
Follow your energy and air consumption
Today's energy problems affect the entire industry. We will now provide the opportunity to measure energy and air consumption in our robots. So you get full control.
In both our app and backend, you get full control over your current consumption, and can easily see trends and discover deviating patterns. This allows you to quickly identify issues such as potential leaks, mechanical problems or similar, and can immediately see how program changes impact the consumption.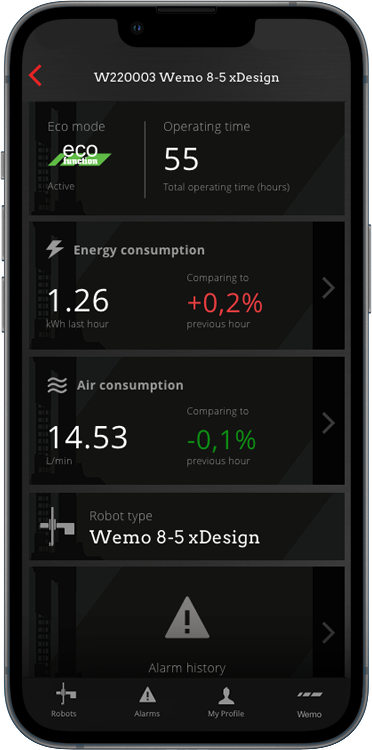 New feature
Production overview
Overview of different plants or departments
Display the operating status of up to 88 robots on one screen. Easily see which robots are in operation and which are standing still and in need of repair. View the entire factory on one screen, or view each production hall separately.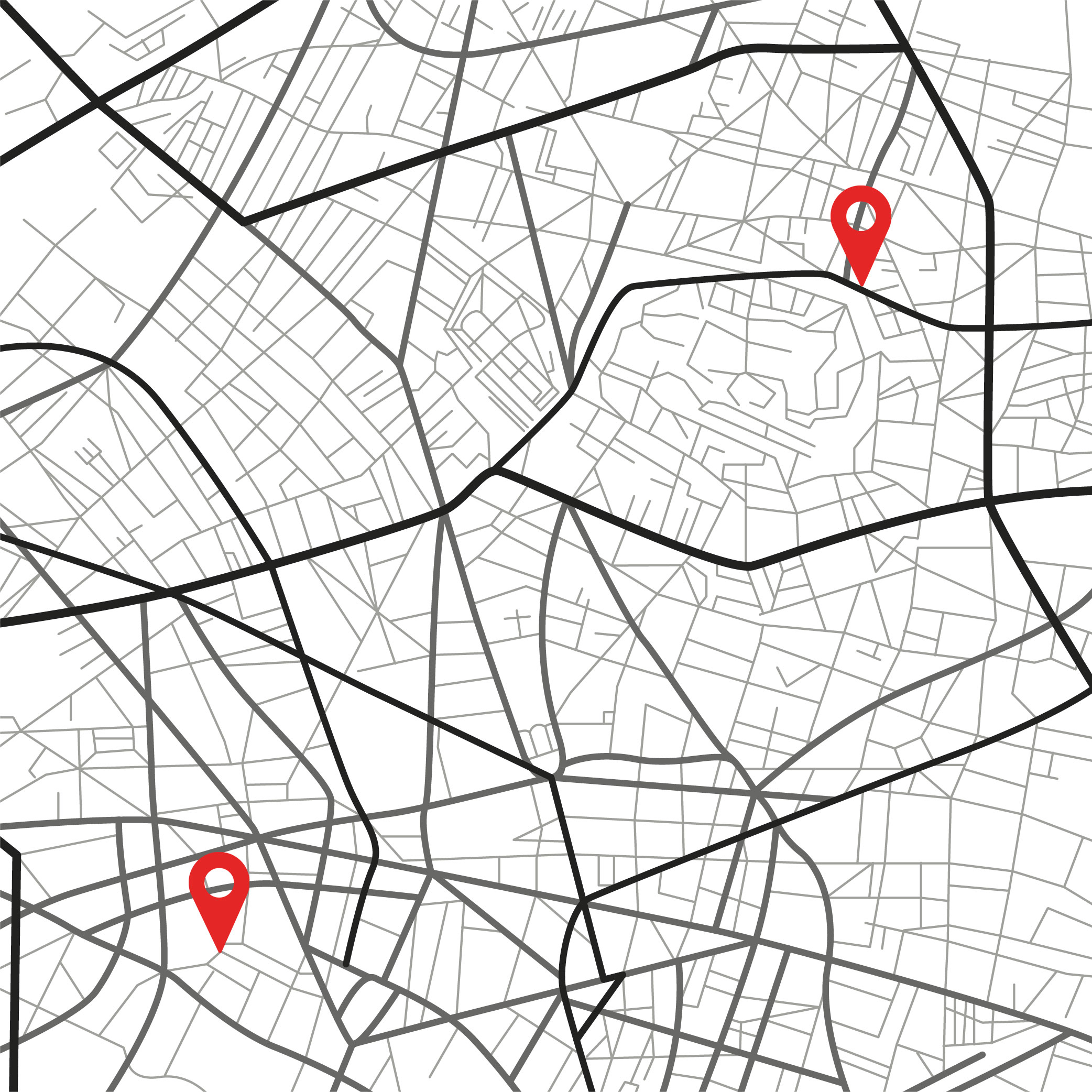 New feature
Wemo remote service
Upgrade your robot with our remote service. With the service, it is easy and fast for you to get in touch with an authorized service partner so that your production runs flawlessly.
More new features for Wemo Connect Backup your programs
Schedule backups, and store and download your programs on the server New hardware
New hardware for secure two-way communication. Connects to the network via cable or WiFi.
Connect it all
This creates a total monitoring of all running machines in your production.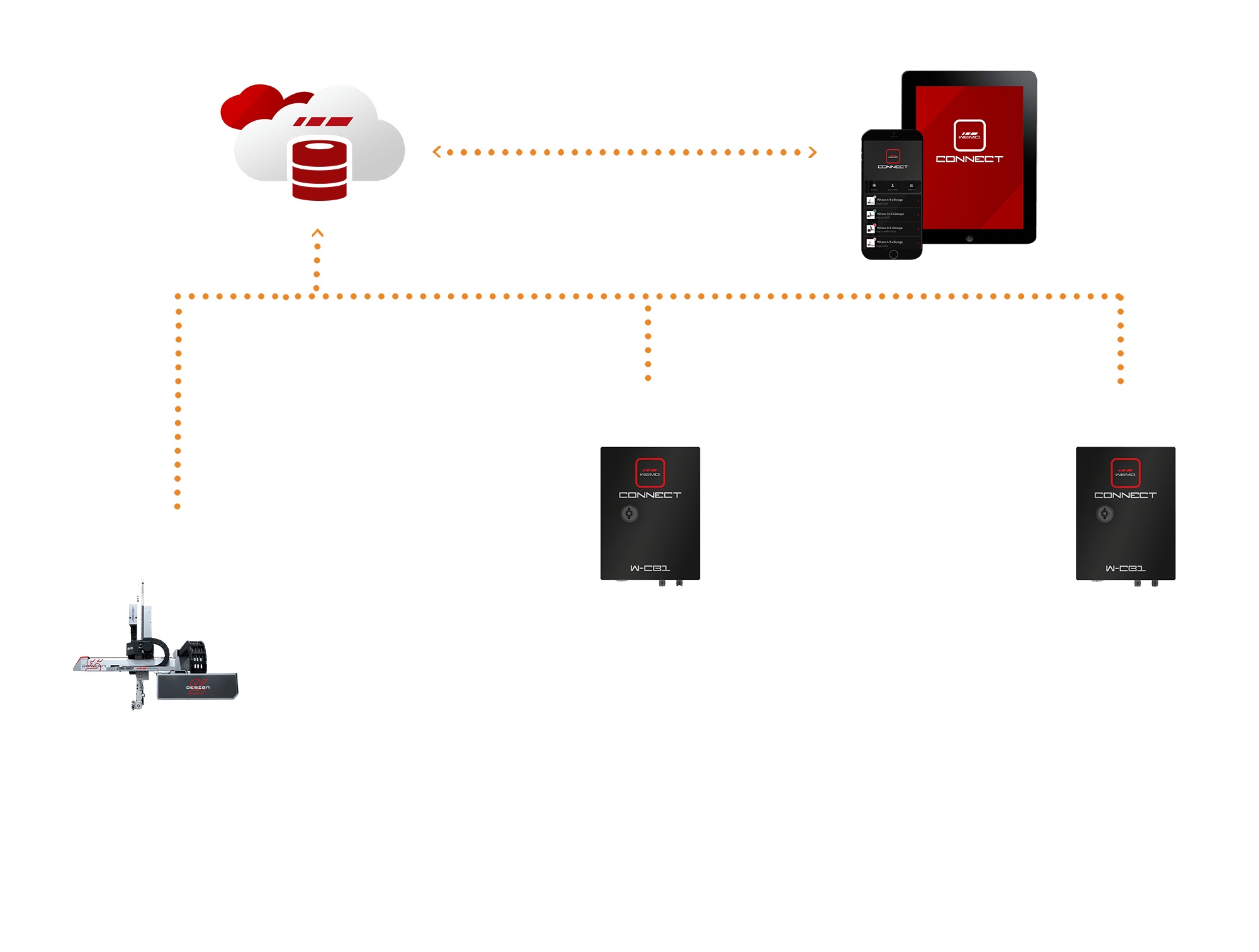 Get a demo and your first 12 months* for free
Book a demo of the system with us and learn the benefits of connecting your production. We offer connection for your robots free of charge for your first year. Then a subscription fee is charged.
*Some functions require the installation of new hardware/software and may incur a cost. Contact us for a quote.